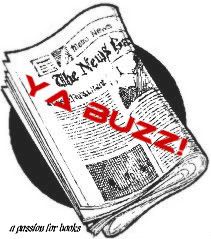 "YA Buzz" is a collection of a wide variety of news about anything related to the YA genre. This can include, but not limited to: any news about authors and/or books, new covers, contests around the blogosphere, and so much more.
Have something you would like shared? Email me at apassionforbooks@hotmail.com

___________________________


First:
Check out the new cover for
Shadowland
by Alyson Noel. For those of you who don't know, this is the 3rd book in the Immortals series.
Expected Release
Date:
November 24, 2009
Summary:
At the start of this breathtaking novel, Damen and Ever travel to Summerland in search of an antidote to reverse a powerful poison. But instead of the cure they seek, they find something more sinister: the truth about their existence and the fate lying in wait of an immortal's soul. Now, with Damen fighting to save them from the Shadowland, Ever turns to magick, hoping to break Damen's curse. Along the way Ever encounters the mysterious Jude, finding herself drawn to him in a way that will test her love for Damen like never before..

Second:
Read the first chapter of The Iron King by Julie Kagawa here. This will be released by Harlequin Teen in February 2010.