I'm being really lazy this week, so I'm just posting the link instead of a summary. I'm sure most of you have heard of these books anyways.
Wondrous Strange
by Lesley Livingston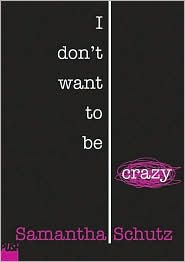 I Don't Want to be Crazy
by Samantha Schutz
Stealing Heaven
by Elizabeth Scott
Marni
by Marni Bates
This is one of the
Louder Than Words
books.
Now you know what's in my mailbox. What's in yours?