Top Commenters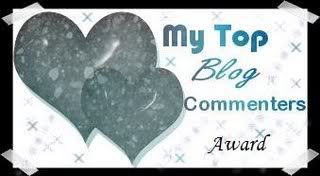 From Kate at
The Neverending Shelf
This award honors my blogs top commenters, thank you for being a loyal follower and showing me love on a daily basis. You all make my blog exciting and fun, I look forward to reading all of your thoughts and opinions. Without you my blog would just be ordinary, you all help me spice it up and I am thrilled to be part of book blogging.
My Nominees:
Sab H. from
Crystal Reviews
(19)
Juju from
Tales of Whimsy
(17)
Jessica from
A Book Lover's Diary
(15)
Lauren from
I was a teenage book geek
(14)
Book Chic City
(12)
Krista from
Life or something like it...
(10)
Reggie from
The Undercover Book Lover
(10)
The girls from
B.A.M. Book Reviews
(9)
Wendy from
The Book Lush
(9)
Tynga from
Tynga's Urban Fantasy Reviews
(9)
Kreative Blogger
From
Book Chick City
My Nominees:
Pirate Penguin's Reads
Briana from
The Book Pixie
Anna from
Book Nerds
Blogosphere Award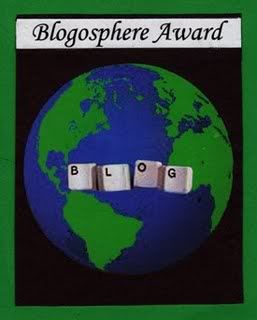 From Tynga at
Tynga's Urban Fantasy Reviews
Rules for this one are also very simple, just have to pass it along to other fellow blogger because we love them *winks*
My Nominees:
Kate from
The Neverending Shelf
Kristen from
Bookworming in the 21st Century
Lauren from
Lauren's Crammed Bookshelf