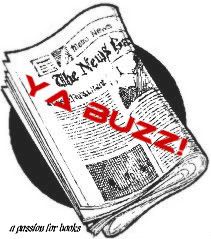 "YA Buzz" is a collection of news relating to the YA genre. This can include, but not limited to: author and book news, new covers, and contects around the blogosphere.
Have something you would like shared? Email me at apassionforbooks@hotmail.com

_______________________________

Read a couple of deleted scenes from Intertwined by Gena Showalter
here
.
Many of you might already know this, but the sequel to Intertwined is Unraveled and is set to release September 2010.
Scott Westerfeld's New York trilogy has new covers. Check them out, aren't they pretty?!