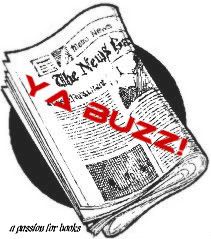 "YA Buzz" is a collection of news relating to the YA genre. This can include, but not limited to: author and book news, new covers, and contects around the blogosphere.
Have something you would like shared? Email me at apassionforbooks@hotmail.com.
______________________________________________
Wicked Lovely
by Melissa Marr is going to be made into a movie! Film rights were sold to Universal Studios. You can read more about it
here
.
The Host
by Stephanie Meyer is also going to be a movie. Learn more
here
.
Lisa Schroeder is doing "A Chase Around the USA Contest". Because of the lack of ARC's, Lisa is sending one copy of
Chasing Brooklyn
out on a multi-state tour. It looks like lots of fun! Be sure to read the rules
here
.
Hush, Hush has a fansite. Check it out
here
.
New Covers:
Wish
by Alexandra Bullen
Tell Me a Secret
by Holly Cupala
Betrayals by Lili St. Crow
Nice and Mean by Jessica Leader