*Waiting on Wednesday is hosted by Breaking the Spine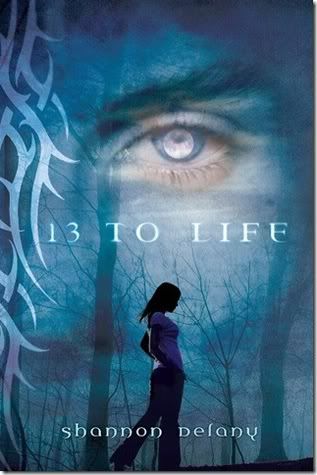 13 to Life: A Werewolf's Tale by Shannon Delany

Release Date: June 22, 2009

Something strange is stalking the small town of Junction…

When junior Jess Gillmansen gets called out of class by Guidance, she can only presume it's for one of two reasons. Either they've finally figured out who wrote the scathing anti-jock editorial in the school newspaper or they're hosting yet another intervention for her about her mom. Although far from expecting it, she's relieved to discover Guidance just wants her to show a new student around—but he comes with issues of his own including a police escort.

The newest member of Junction High, Pietr Rusakova has secrets to hide--secrets that will bring big trouble to the small town of Junction—secrets including dramatic changes he's undergoing that will surely end his life early.


__________________________________________

A Blue So Dark by Holly Schindler
Release Date: May 1, 2010

Terrified that her mother, a schizophrenic and an artist, is a mirror that reflects her own future, sixteen-year-old Aura struggles with her overwhelming desires to both chase artistic pursuits and keep madness at bay.

As her mother sinks deeper into the darkness of mental illness, the hunger for a creative outlet keeps drawing Aura toward the depths of her own imagination—the shadows of make-believe that she finds frighteningly similar to her mother's hallucinations.

Convinced that creative equals crazy, Aura shuns her art, and her life unravels in the process.