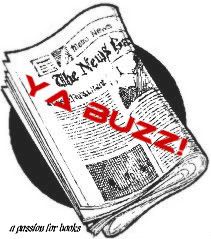 "YA Buzz" is a collection of a wide variety of news relating to the YA genre. This can include, but not limited to: any news about authors and/or books, new covers, contests around the blogosphere, and so much more.
Have something you would like shared? Email me at apassionforbooks@hotmail.com.

__________________________________


HarperTeen recently announced the authors and cities included on their
Supernatural Summer Tour
for 2010. The tour begins the first week of June and will feature authors of young adult books with supernatural and paranormal elements.

____________________________________


Author of
PRADA & PREJUDICE
, Mandy Hubbard's
RIPPLE
, about a teenage siren who accidently kills the only boy she's ever loved– and then meets a new guy she can't seem to resist, despite the life-or-death consequences, in a two-book deal.
Author of
PRINCESS OF THE MIDNIGHT BALL
, Jessica Day George's
THE HORSE BRIGADE
, in a world where horses are considered evil, a young orphan girl discovers her special connection to horses and uncovers secrets about her past when she is sent to live with her uncle who has been secretly training a brigade of horses and riders for the Crown, in a two-book deal.
Heather Terrell's
FALLEN ANGEL
, the first in a dark and gothic YA series in which a young girl is embroiled in a deadly game of blood lust and biblical myth, in a two-book deal.

_______________________________________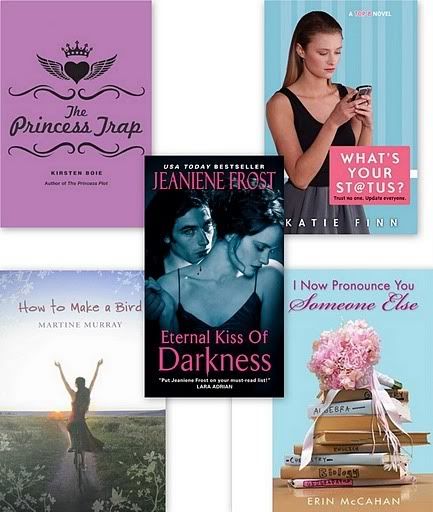 How to Make a Bird by Martine Murray
The Princess Trap (Scandia, #2) by Kirsten Boie
What's Your Status? A Top 8 Novel by Katie Finn
I Now Pronounce You Someone Else by Erin McCahan
Eternal Kiss of Darkness (Night Huntress World, #2) by Jeaniene Frost

___________________________________

WHITE CAT by Holly Black

I didn't really know much about this novel, but after watching this chilling trailer, I want to read this book more than ever. Check it out:




WINTERCRAFT by Jenna Burtenshaw

I can't wait to read this novel!