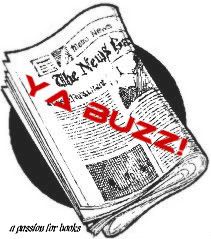 "YA Buzz" is a collection of a wide variety of news about anything related to the YA genre. This can include, but not limited to: any news about authors and/or books, new covers, contests around the blogosphere, and so much more.
Have something you would like shared? Email me at apassionforbooks@hotmail.com.
_____________________________________

Angie Frazier held a contest giving a lucky winner the chance to name the sequel to
Everlasting.
The winner was Jeremy from
Novel Thoughts
. If you want to know the title and get a little peek at the cover, head on over to his blog.
The Class of 2k11 launches their
website
.
Pure by Julianna Baggott
The Book:
"Pure is a dystopic tale about an apocalyptic event that creates two classes of people. The underclass consists of those who were scarred, and the "Pures" are those who were untouched and live separate from the others."
The Scoop:
Fox 2000 has acquired rights for film.
Rumored Dreamworks could be getting in on it too.
Producer: Karen Rosenfelt
source: Deadline
*covers may be subjected to change