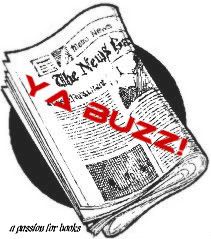 "YA Buzz" is a collection of a wide variety of news about anything related to the YA genre. This can include, but no limited to: any news about authors and/or books, new covers, contests around the blogosphere, and so much more.
Have something you want shared? Email me at apassionforbooks@hotmail.com
____________________________________
Read first 2 chapters of Hush, Hush by Becca Fitzpatrick
here
.
Read first chapter of The Hollow by Jessica Verday
here
.
Read the first chapter of Blood Promise by Richelle Mead
here
.