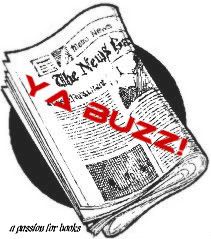 "YA Buzz" is a collection of a wide variey of news about anything related to the YA genre. This can include: any news about authors and/or books, new covers, contests that can be found around the blogosphere, and so much more.
"YA Buzz" was started here at A Passion for Books to help keep bloggers informed of what's happening around the blogosphere.
"YA Buzz" will be posted every Saturday. This will include all information found Saturday thru Friday of the previous week.
______________________________________

If you have news that you would like to be shared on "YA Buzz", email me your news at apassionforbooks@hotmail.com.