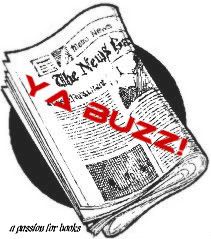 "YA Buzz" is a collection of news relating to the YA genre. This can include, but not limited to: author and book news, new covers, contects around the blogosphere, and so much more.
Have something you would like shared? Email me at apassionforbooks@hotmail.com
_________________________________


Jennifer Hubbard's book The Secret Year has got a new cover.
New Cover
I like how you can see the faces better on the new cover, but other than that I like both covers. What about you?