Poisoned Honey: A Story of Mary Magdalene
by Beatrice Gormley
This one sounds really good and I absolutely LOVE this cover. When I first found this book I stared at the cover for like the longest time. Its just so gorgeous! What do think?
Release Date: March 9, 2010

This story begins with Mariamne, a vulnerable girl who knows little of the ways of the world. Much as she wants to be in control of her own destiny, she soon learns she has no such power. she must do as her father and brother see fit, and when tragedy strikes, Mari must marry a man she doesn't love and enter a household where she is not welcomed, for the good of her family.

But she finds a small way to comfort herself when she meets an Egyptian wisewoman who instructs her in the ways of the occult arts. In the spirit world, Mari finds she has power. Here, she really is in control of her fate. But is she? Or is the magic controllering her?

This gripping portrait of one of the most misunderstood and controversial Biblical figures is the story of a young girl's path through manipulation and possession, madness and healing, to a man who will change the world forever.
Owl Keeper
by Christine Brodien-Jones
Release Date: April 13, 2010
Maxwell Unger has always loved the night. He used to do brave things like go tramping through the forest with his gran after dark. He loved the stories she told him about the world before the Destruction - about nature, and books, and the silver owls. His favorite story, through, was about the Owl Keeper.
According to Max's gran, in times of darkness the Owl Keeper would appear to unite owls and sages against the powers of the dark. Gran is gone now, and so are her stories of how the world used to be. Max is no longer brave. The forest is dangerous, the books Gran had saved have been destroyed, and the silver owls are extinct. At least that's what the High Echelon says. But Max knows better.
Maxwell Unger has a secret. And when a mysterious girl comes to town, he might just have to start being brave again. The time of the Owl Keeper, Gran would say, is coming soon.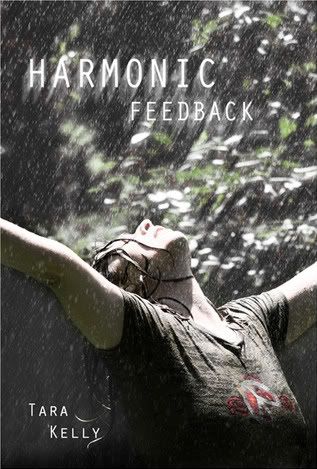 Harmonic Feedback
by Tara KellyRelease Date: May 25, 2010
Doctors have pinned 16-year-old Drea Horvath with everything from ADHD to Asperger's Syndrome. She has an obsession with sound design, a tendency to blurt out whatever she's thinking, and a problem making friends, but likes to think of this as following her own rhythm in a confusing world.
Drea is hesitant to befriend purple-haired Naomi Quinn, her teenage neighbor with a kamikaze personality. But Naomi is the first person to treat her like she isn't a world class dork. Then there's Justin Rocca, the sexy and persistent boy in her film class. If she's learned anything from her mom, it's that boys are trouble.
When Drea discovers Naomi's love for drums and Justin's piano prodigy status, the three form a trip-hop band and a friendship that will challenge everything Drea thought she knew about herself and the world around her.