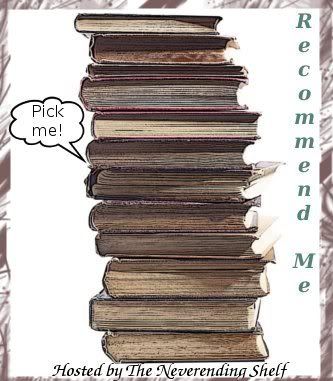 "Recommend Me" is a weekly event, hosted by Kate from
The Neverending Shelf
, in which participants will pick one of their all time favorite reads to share. This could be a book that your read yesterday or years ago.
______________________________
This week, my recommendation to you is:
Beautiful by Amy Read



When thirteen-year-old Cassie moves to a suburb of Seattle, she is determined to leave her boring, good-girl existence behind. She chooses some dangerous new friends and is quickly caught up in their fast-paced world of drugs, sex, secrets, and cruelty.

Cassie's new existence both thrills and terrifies her. She embraces the numbness she feels from the drugs, starts sleeping with an older boy, and gets pulled into a twisted friendship triangle that is tinged with violence and abuse. Cassie is trapped in a swift downward spiral, and there's no turning back.


Beautiful is one of those books that you'll remember long after you've read it. It was truly a raw and powerful story, but also it was so much more. These days kids really are vulnerable to their peers and surroundings. Reed did a fantastic job describing the lengths that kids will go to just to feel accepted. It may be an emotional read, but this is a story that I think needs to be read by both teens and parents alike.